Vision: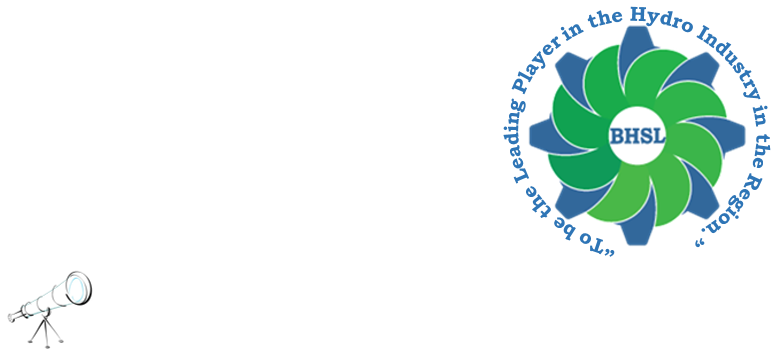 Mission:
At BHSL, our mission is to happily serve and consistently delight our clients and stakeholders in the hydropower industry. We will pursue and steer the wheel of hydropower knowledge to enable ourselves and others to excel.
Motto:
"Perseverance for Excellence"
Tagline:
"Assuring Customer Admiration"
8 Core Values:
1) Quality: We commit to best of the best quality.
2) Leadership: We commit to lead in all our initiatives.
3) Services: We commit to customer admiration.
4) Safety: We commit to safety without compromises.
5) Green-centric: We commit to being green-centric in our spirit & actions.
6) Ethics: We commit to highest standards of integrity.
7) Teamwork: We commit to work in unity with respect.
8) Win-win: We commit to mutual solutions.