Celebrating World Menstrual Hygiene Day
Posted on: May 31, 2023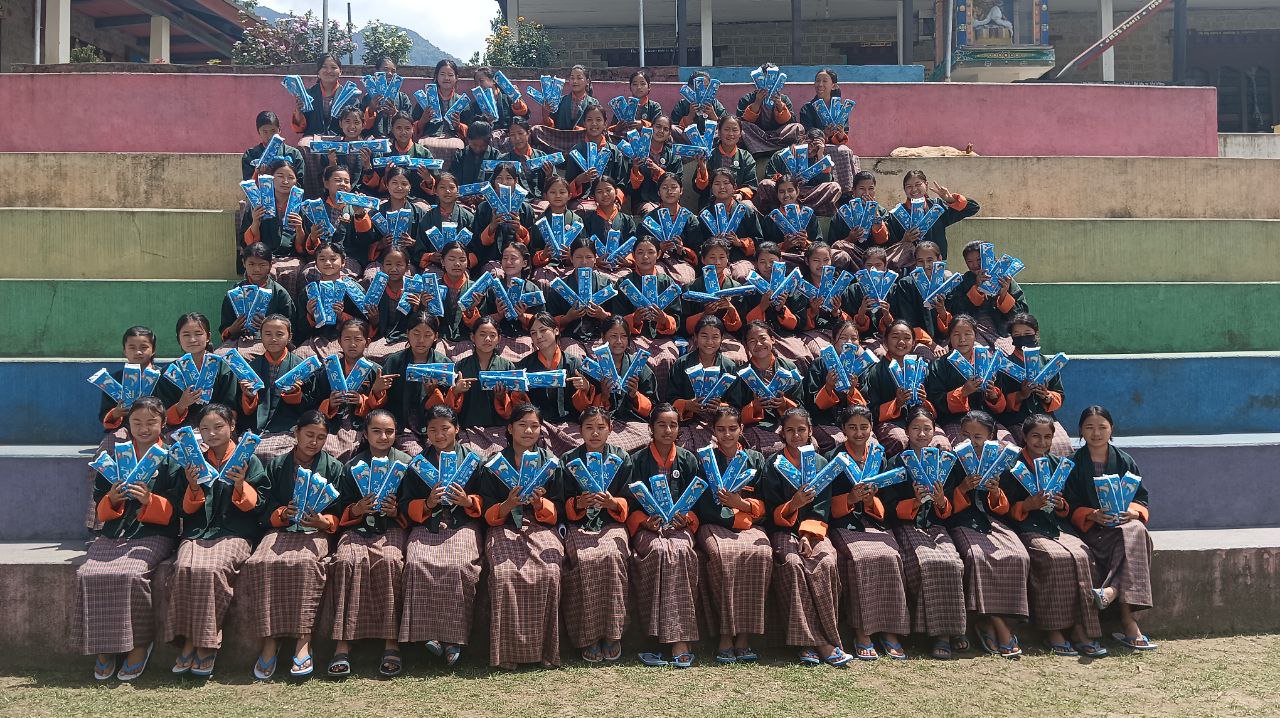 World Menstrual Hygiene Day is an annual global initiative that aims to raise awareness about the importance of good menstrual hygiene management and break the taboos and stigmas surrounding menstruation.
BHSL celebrated menstrual hygiene day on May 28 by visiting and distributing sanitary pads to the students of rural areas. On this day, the We-Power team met the female students of Lhayul Primary Secool, Jangchubling Middle Secondary School, Singye Primary School and advocated for better education and support for girls and women worldwide.
The core reason for celebrating this day with the students in rural areas are as follows;
Breaking the Silence: Menstruation is a natural biological process, yet it remains a topic surrounded by myths, misconceptions, and cultural taboos. In many parts of the world, girls face challenges and discrimination due to a lack of understanding and access to proper menstrual hygiene resources. Celebrating World Menstrual Hygiene Day in schools allows for an open dialogue that breaks the silence around menstruation, fostering a supportive and inclusive environment for girls.
Education and Awareness: Schools play a crucial role in educating girls about menstrual health and hygiene. By incorporating menstrual education into the curriculum, students can learn about the biology of menstruation, proper hygiene practices, and the emotional and physical changes that occur during this phase. Celebrating this day in schools creates a platform to raise awareness, address myths, and empower girls with knowledge to manage their menstrual health effectively.
Access to Menstrual Hygiene Products: One of the significant challenges faced by girls during menstruation is the lack of access to affordable and hygienic menstrual products. Celebrating World Menstrual Hygiene Day in schools provides an opportunity to distribute menstrual hygiene products to girls who may not have access to them otherwise.
Breaking the Barriers: Celebrating this day in schools helps break down barriers associated with menstruation. It encourages open conversations, creating a safe space for girls to share their experiences and concerns. Boys can also be involved in these discussions, promoting gender equality and empathy. By dismantling the social stigmas attached to menstruation, schools can contribute to building a more inclusive and understanding society.